Introduction:
This past year, my family including two young girls and I had the opportunity to embark on a personal mission to improve our home's energy efficiency. Spurred by our commitment to environmental conservation, we resolved to integrate more sustainable practices into our everyday lives. As someone who often grapples with these concepts professionally, I was excited to take on these challenges at a micro level. This six-part blog series will share our journey, providing a first-hand perspective of the realities, economical aspects, compromises, and feasibility constraints we navigated in our quest to embrace home sustainability in the United Kingdom in 2023 and try to achieve an illusive A Rating.
Understanding the Impact of Energy Efficiency:
Energy efficiency is increasingly important for individuals and society as the UK charts its course towards a greener, low-carbon future and as energy prices have spiked in recent years. Implementing energy-efficient measures in residential properties is a critical piece of this puzzle. Through measures like improved insulation, efficient heating systems, and adopting energy-saving appliances, we can drastically decrease our energy use. This not only translates into noticeable cost savings but also aids in alleviating the environmental footprint tied to energy production. Furthermore, incorporating energy efficiency, cutting-edge technology, and decentralized energy storage at home can bolster our energy security, reducing blackout risks, and ensuring a dependable, resilient energy supply.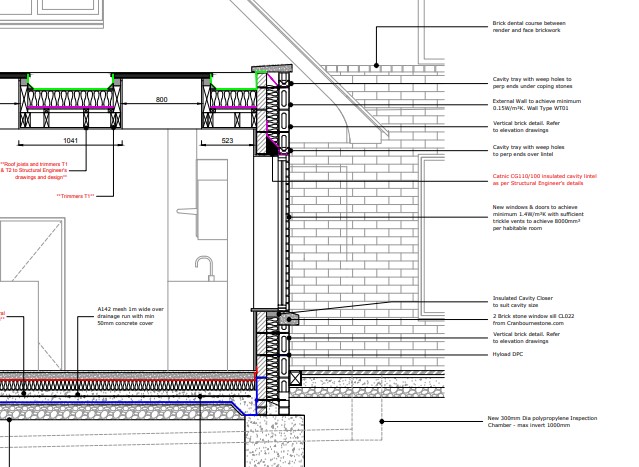 Our Home Transformation:
I consider myself to be a bit of an energy geek and have worked in the sector since I left University so am familiar with several of the concepts that would form part of the journey but all from a more academic and high level point of view. Which elements we'd prioritise and which would be too costly we'd find out through this process. My wife and I set out with the aim of securing the highest possible Energy Performance Certificate (EPC) rating for our home. At the outset, our home had a 'D' rating, which is average for houses in the UK. Our primary concern for the project was understanding the compromises we'd have to make to reach our EPC goals while also remaining within our budget.
Economic and Environmental Ramifications:
The economic and environmental consequences of improved energy efficiency in UK homes are noteworthy. According to the Office for National Statistics (ONS, 2022), residential buildings are responsible for 26% of greenhouse gas emissions. By retrofitting our homes, we can significantly cut down on our carbon footprints, cut our ongoing energy costs, create jobs, and spur economic growth.
In subsequent blog posts, I'll share insights that could potentially drive widespread success in transitioning towards a sustainable future. Be on the lookout as I delve into the technology behind energy-efficient home renovations, the economic factors involved in embracing sustainability in the UK, and the hard learned lessons I've garnered along the way, especially when faced with unexpected challenges and revelations. For those interested in a deeper dive, I will also share links to relevant publications on the topics discussed. LINK: At CRA, we regularly think about the broader impacts of the energy transition on consumers. Read more here: How COVID-19 has exacerbated fuel poverty in the UK | Insights & Events | Charles River Associates (crai.com)